Monthly Archives:
October 2016
SUPC fifth annual Latin Music Night is being held Sunday October 30th at the Yardbird Suite Jazz Club.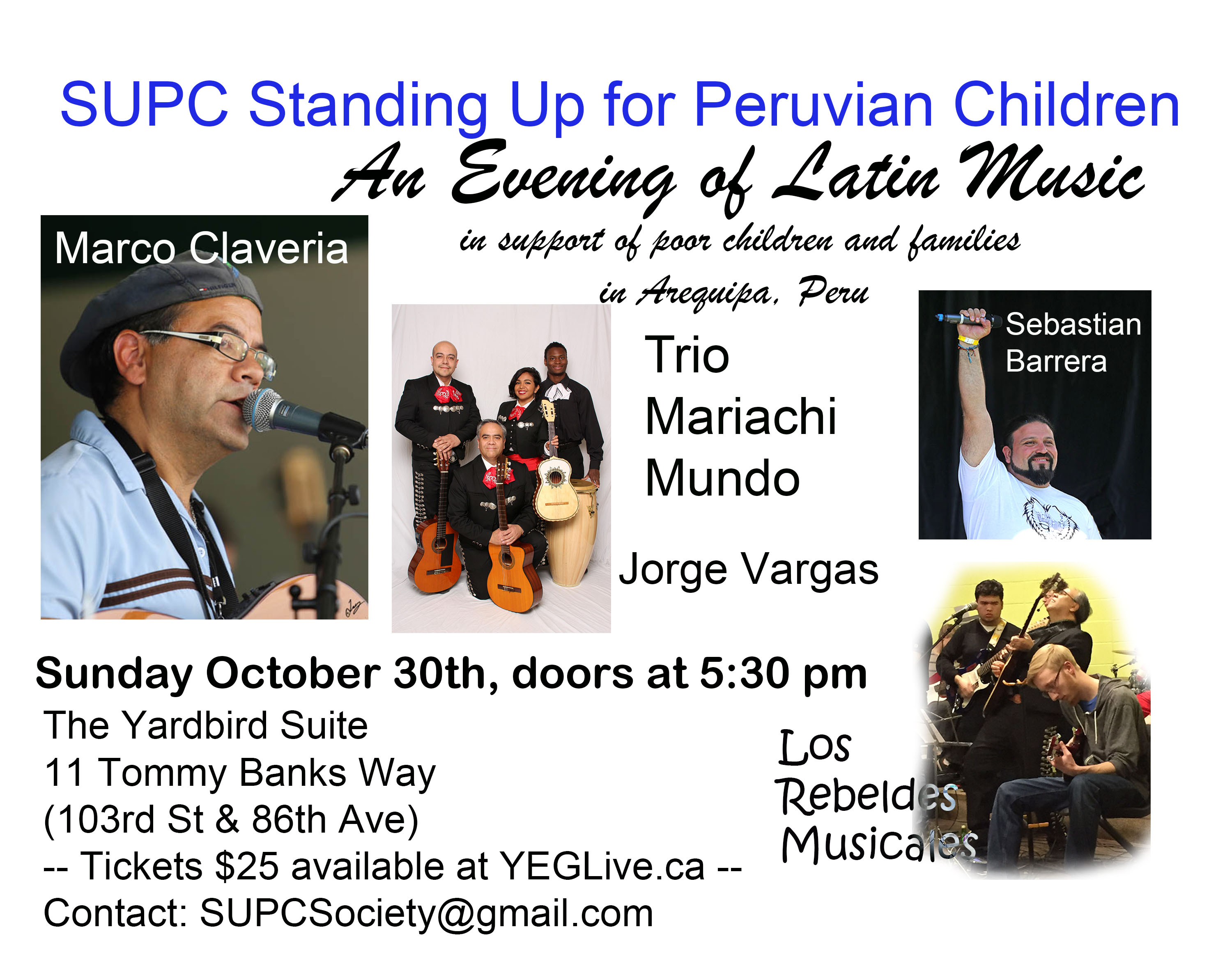 Our sixth annual Peruvian dinner, held Oct. 8th at Holy Trinity Anglican Church was a huge success. Despite being held on Thanksgiving weekend Saturday and a snowstorm early in the day we had a sell-out crowd. As usual we enjoyed the delicious  food prepared by Carla Tamayo Aragon.
This year the Aculpeca adult and children dancers performed tradtional Peruvian dances for the delighted attendees.
Pictures from the event here: http://www.pbase.com/tracyk/2016_10_08_peruvian_dinner.
We are holding our fifth annual Latin Music Night Oct. 30th at the Yardbird Suite Jazz Club. Tickets are $25 single, save $10 and buy a combined ticket for the Oct. 8th Peruvian dinner ($35) for only $50.
Both events include a silent auction, Peruvian folk dancers will perform at the dinner and snacks and non-alcoholic drinks are included at the Music Night.Limited time offer till Oct. 8th. 
Contact us at supcsociety@gmail.com or 780-289-2405.